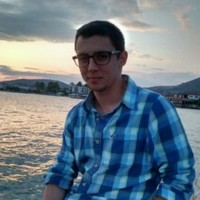 Senior software engineer with more than 6 years of professional experience in developing web and machine learning applications.
About

About Pavlos Kallis

I am a software engineer with more than 6 years of professional experience, currently driving technical decisions for the predictive analytics and machine learning team at centaur.

During my journey as a software engineer / co-founder i co-founded testributor and worked at incrediblue. I am a creator of the pdmongo package and contributor to various open-source projects. Lately, i've been involved in machine learning and i am really intrigued by its implications in real life.

Portfolio

Commercial Products

I am currently leading a team of three and held responsible for many aspects of the cloud product, directly reporting to the CEO.

By and large, my role involves active feature development, research and model development, product maintenance, quality assurance and overall system reliability.

Apart from software development, my role involved the following:

Participation in various decisions regarding product and user experience. Furthermore, i was responsible for the user analytics platform and provided data insights to our team to improve the product.

Open-source projects

Collaborating and building a product in a remote-first manner was a challenging, nevertheless an invaluable experience. Apart from software development, i got involved with customer acquisition, customer development and other aspects of a business plan.

I created this package because it was very difficult to read collections from MongoDB and convert them to a pandas dataframe so that they can be used for data analysis.